got milk? | YOU'RE GONNA NEED MILK FOR THAT
milk has gotten to be meh. it's that thing in your fridge you put in coffee. you dunk your cookies in it. ADD IT TO CEREAL. we needed to get people to rethink what milk can do. IT'S BEEN AROUND FOR 3,000 YEARS. it's fueled athletes SINCE 776 B.C. — SO WE NEEDED TO RECLAIM MILK'S TITLE: THE OG SPORTS DRINK. A DRINK WITH 13 ESSENTIAL NUTRIENTS THAT HELP FUEL YOUR PERFORMANCE. 
we launched with an epic stunt to showcase what milk can fuel you to do featuring climber kai lightener and award winning director jimmy chin and featured it across social as well as a behind the scenes video. 
Then we established our new brand tone across all of our channels — website, ooh, social, influencers, programatic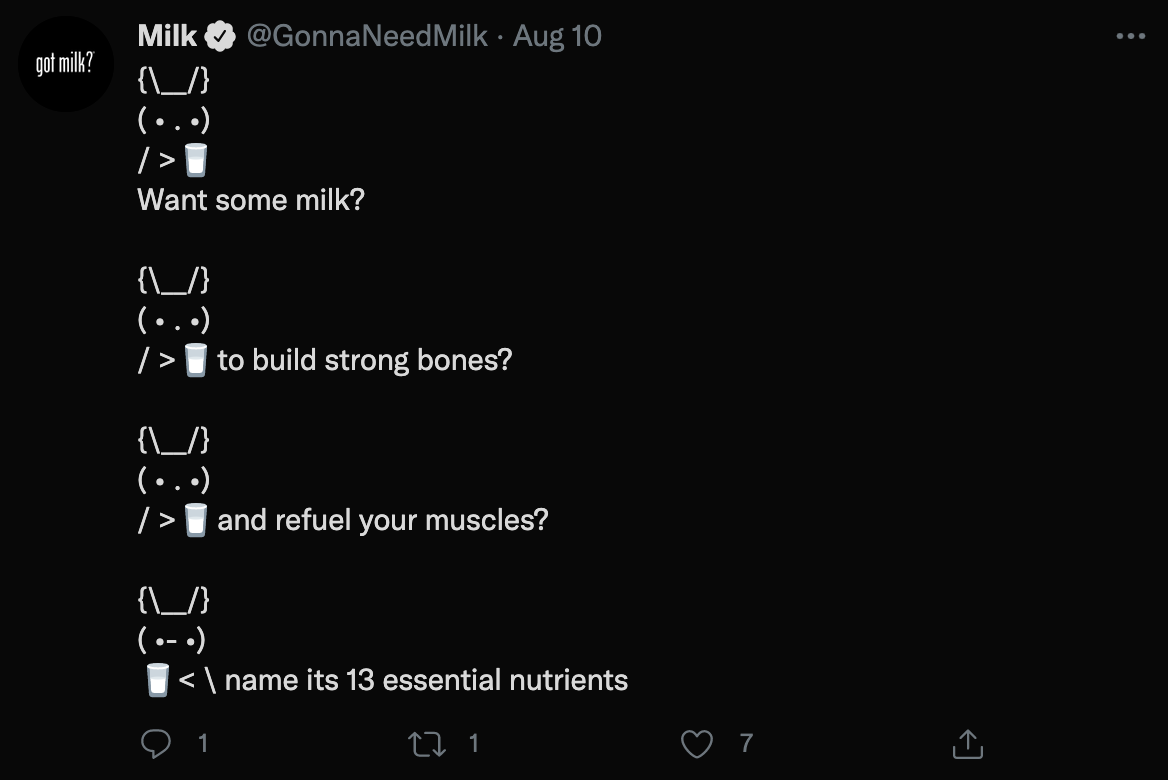 after we established our new brand voice, we inserted ourselves in sports conversations, like the NBA playoffs. We wanted to show that milk isn't just for dunking cookies, so we enlisted help from social influencers Chris staples and laura biondo. 
Then we created an AR lens with tik tok to get teens to associate milk with training and had chris and laura help us amplify.